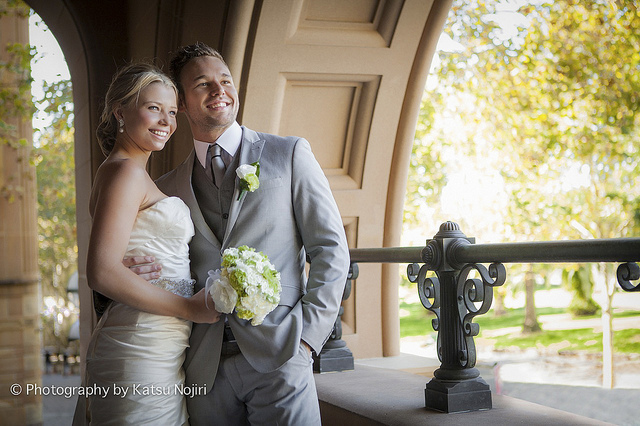 So the day you've been waiting for all your life is about to arrive; you are engaged to be married. You are committed to join your life to the mate of your dreams; and surely your heart is overwhelmed with joy, happiness…
…and out and out terror. Ok, perhaps that's an understatement; but it goes without saying than you want this occasion to be flawless, beautiful and absolutely perfect. And the key to all this is nothing more than a little strategic planning….
Choose a date. Today's busy professionals have very little free time on their hands; so be sure to select a wedding date that fits both of your schedules; and it should preferably take place on a weekend, so that as many friends and relatives as possible can attend.

Choose a place. Whether it's a church, a social hall, an outdoor garden, or a football stadium (hey, it's been done!), pick the ultimate locale for your impending nuptials.

Choose a design scheme. Be sure that the colors and designs used to decorate the wedding are lovely, subtle, distinctive, and sentimental. Every floral arrangement, tissue swirl, shiny banner, and decorative arch should play a pivotal—and beautiful—role in your overall design scheme.

Choose the perfect wedding ring and dress. The wedding ring and dress are both integral symbols of both the marital ceremony and the union it celebrates; so, within the constraints of your budget, select the ring and dress of your dreams.

Choose a reception hall—and a party plan. Whether you wish to stage your reception at a social hall, a restaurant, a night club or an outdoor venue, choose a clean site that holds both the facilities and the capacity that you need to let guests party down in style.

Choose each other. Always remember that this holiday is all about the two of you; enjoy the day and each other.
Wedding photo. Image source: Flickr
Click here for more: Flower Girl and Wedding Tips